This is Stacia.
Always a sensitive being, and with a deep knowing that there is more out there, Stacia devotes herself to the practice of self-transformation, embraces the gifts of spirit, and lives an intuitive life. Stacia has an effortless, yet certain, way of holding the space to help individuals connect inward, to find clarity in their body-mind-spirit relationship through the understanding of energy. Everyone's energy is unique and working with Stacia will guide you to know yourself in a way you never could have imagined, feeling more free and aware.
Book A Session with Stacia >>
Let's Talk About Woo: A Note From Stacia
Welcome!  I am so excited and honored to bring WooVersity to the world!
So WHY WOO?
I will start by telling you that I am at a place in my life where I am certain in myself, and how working with spirit and energy has dramatically enhanced my life. I also LOVE amusement and thoroughly enjoy referring to my work in the world as WOO – especially when something magical happens.  So, for me, WooVersity is merging what I know to be a valuable way to perceive life, with a bit of fun and amusement!
After my own lifetime of struggles, I found deep healing and authentic transformation by connecting to a form of spiritual practice that spoke to my soul.
During this journey of self-discovery, I have been called "woo" or "woo-woo" many times!
At first, it would make me laugh … and feel a little uncomfortable. People use the term for so many things, especially as a judgement or a joke, and I realized my discomfort mostly came from not really being certain in what it meant for me! Fear, embarrassment, doubt – you name it, would come up when the "woo" word was thrown around.  Essentially, I gave other people the opportunity to define my truth.
As I have continued to traverse through my own personal inner healing and transformation, I have come to clarity on what WOO means for me.
I TRUST IN: MY intuition, MY spirit, MY body, and MY purpose in life.
A big part of this trust came from the mastery of the unseen element of energy – and my spirit is energy – as it manifests into my body, emotions, and thoughts.
Body/spirit connection is the key to life, for me.
I believe in the full spectrum life has to offer: from energy healing to modern medicine, focus to daydreaming, technology to backpacking, marathons to meditation, anger to joy – all of it is important!
I also know that my physical experiences, beliefs, and energy can change in any and every moment.  Nothing is permanent.  We are unique and ever-changing beings.  Energy is a constant flow; how I respond to the current is what counts.
I am ever inspired by the group of souls who cross my path as they commit to themselves and gather the pieces of their mind-body-spirit puzzle.
And all of us love WOO!
So if you are seeking more knowledge, transformation, personal growth and community – around spirit, energy awareness, emotional intelligence, and more – please explore some of our course offerings or reach out for private session (see bottom of page).
I invite you to explore the world of WOO, and gain certainty in what means for you! Especially if you have been hiding from it because the world told you to!
Please read on to learn a bit more about how I arrived at this poignant time, where I deeply honor my mind/body/spirit connection – finding amusement in all the joys and challenges of being alive!
Much love,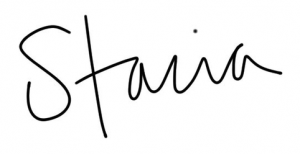 Always a sensitive being, and with a deep knowing that there was more out there Stacia turned from her long standing career and small business, in advertising and marketing, to pursue her true passion in the healing of self through connection to spirit. She is a gifted intuitive, healer and teacher.
Stacia has an effortless, yet certain, way of holding the space to help individuals connect inward, to better understand their body-mind-spirit relationship through the understanding of energy. Everyone's energy is unique and working with Stacia will guide you to know yourself in a way you never could have imagined, feeling more free and aware.
Rt. Reverend Stacia Synnestvedt was trained as an ordained minister and Certified Intuitive teacher at the Church of Inner Truth in Santa Fe, New Mexico, which is a non-denominational meditation center with a mission to teach practical applications of nonreligious spiritual principals which promote self awareness, healing and inner peace through experiential classes and community outreach programs. She continues her personal growth and advanced graduate level training to this day at Psychic Horizons Center, The Church of Inner Light, in Boulder, CO, where she became an ordained Bishop (Rt. Rev.) in 2015, which enables her to train and ordain spiritual ministers.
Currently, she teaches children's meditation and mindfulness classes, women's classes, intuitive parenting classes, a clairvoyant training program for adults at Psychic Horizons Center in Boulder. As well as an Intuitive Training & Self Healing Program, and a  course on Business Development from a Soul's perspective at her center in Lafayette, CO. She also offers courses and classes throughout country and online with similar topics.
Additionally, Stacia works with clients in a private setting as a spiritual counselor and intuitive healer to help cultivate deep changes within their life by seeing blocks and helping to empower them with tools, especially personalized meditation techniques, that are unique to a soul's path in the present moment.
I grew up in a tiny mountain hippie town. A shy, yet popular, girl.
I did all that I was supposed to. I was class president. Prom queen. Went to college and graduated with a degree in advertising. Worked at a dot-com. Partied with friends. Fell in love.
We ran away to the mountains together and started our own graphic design and marketing business. It grew and grew. We moved back to the city to be closer to our clients. We bought a condo in a trendy neighborhood near downtown.
From the outside, it appeared I had it all.
On the inside, I was numb.
I was tired. Like really, really tired. I got sick a lot. I made excuses for my unhappiness. I stressed about our business, our bills, our pets. Way too much.
My boyfriend told me I would never be able to have kids. He said my body would never be able to handle it. I believed him.
Inspiration was no where to be found.
What was going on? I felt completely disconnected. It was like I was watching myself from outside my body.
Our puppy died of a rare auto-immune disease. This event kicked me into gear. I went on a journey to find healing. I wanted to rediscover joy.
I became a seeker. I met with natural minded doctors. Explored energy healing. Attended conferences on science and spirituality. Researched degrees in transpersonal counseling.
Then, I stepped onto a path that led me to a class called How To Heal Yourself. Using guided meditation it gave me a tool-set to become aware of myself. I discovered how much I was holding onto. Other people's feelings. Problems that weren't mine. Issues from my childhood. I learned how to let it ALL GO.
Game changer.
I learned how to tune-into my intuition in conjunction with meditation to heal myself and take charge of my life.
My relationship ended. We blessed each other to journey our separate ways. I began intentionally taking steps and conspiring with the universe to find my joy. I was offered a job in Santa Fe, NM working in an afterschool program with kids.
I picked up and moved with 10 days notice. I felt free, happy and destined for the first time in a very long time.
I moved to Santa Fe, NM in 2006. I was stepping into a new time in my life, armed with basic meditation tools that were helping me to feel better than I had in years. I was working with children, something I'd been wanting for most of my life.
I felt so free and in more in control of my life. After about two months there, a synchronistic chain of events led me to a program, where I began a year long Self-Healing Clairvoyant Training.
I learned deep meditation and self-healing tools that allowed me to tap into my intuition and begin to heal myself on a very deep level.
As I moved through the program, and the layers began to peel away I experienced a profound healing crisis.
What goes in, must come out. And I was literally healing every cell in my body.
It was scary as I was in the middle of it, but once I realized what was happening I was able to embrace it and that allowed the healing process to continue. Woohoo!
In 2007, I found myself pregnant and stepping onto a whole new journey. I was going to be a single mom and it was somewhat frightening. Yet, I knew with every ounce of my being that this was meant to be.
I rocked that pregnancy with ease and grace and gave birth to the most amazing little boy.
The journey of single motherhood was empowering – and truly challenging – and helped me to realize how strong I truly am. I am thankful that I had my intuitive meditation techniques with me every step of the way.
I took a teacher's training and became a spiritual minister.
These programs took me to very deep places in connection to myself, and the relationship between the physical and the spiritual.
There was a saying on the wall at the center where I trained: "As you heal the spirit, the spirit heals the body," and the truth of this was being shown to me in the most beautiful and profound ways.
Don't get me wrong, this doesn't mean it was all hearts and roses!  This type of work was, and still is, immensely challenging.
Amidst this, I was making conscious choices and actually taking the steps that allowed my spirit to soar, and helped my body to thrive.
I tapped into my natural gifts and my love for being a guide in others' healing journeys.
Eventually, I was led back to Colorado to re-connect with my roots. My family.
I fell in love again, and my family has grown, giving birth to a beautiful daughter in 2012.
After seeing clients out of my home and supporting other healing businesses for years, I started my own community center in 2014.
I have been teaching, healing and supporting others to become healers for over a decade now. I truly have found my gift and love my work so much!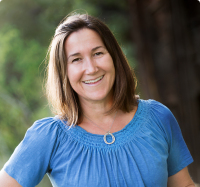 I started taking classes with Stacia at a time in my life when I had been practicing mindfulness, meditation, yoga, receiving acupuncture and had fallen in love with the "energy world" through my own Reiki practice and teaching Reiki to others. Little did I know how much I would learn from Stacia, how much I would grow and how much I would bring into my own professional practice, after working with her!  I am blown away by the energy that moves in my body, the healing that happens, and the way that I am encouraged in a safe place to trust my own intuition!
~
Tekla Ayers, Luz de la Luna Women's Wellness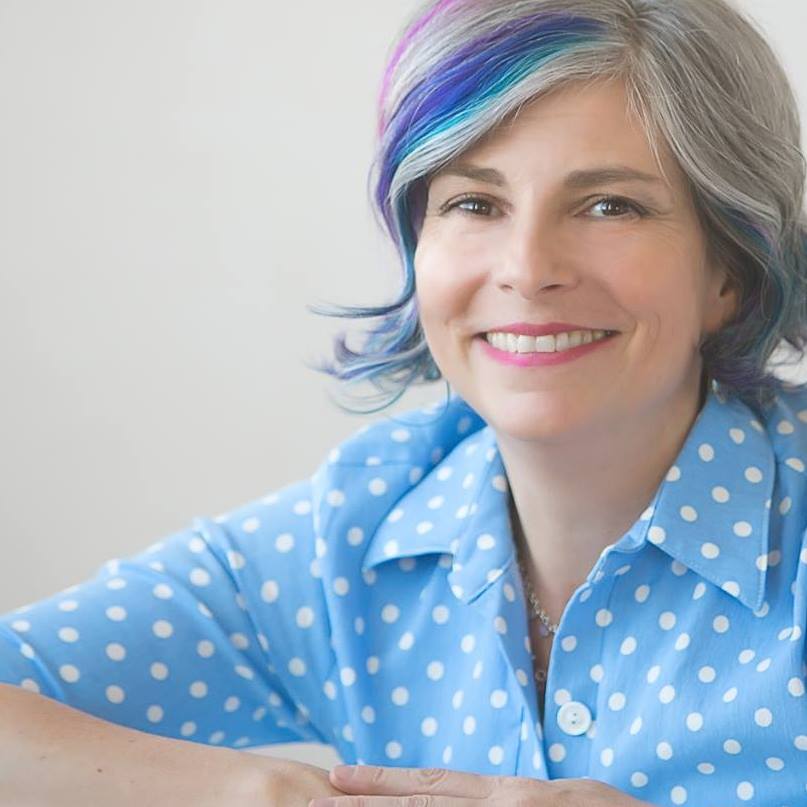 Stacia has a HUGE gift. She is an amazing and powerful healer with so much humility and kindness. She can see what is going on with you at the deepest level and help you through those challenges. After a session or class with her, no matter how stressed I felt going in, I always experience so much relief by the time I leave. Her guidance is easy to understand, easy to do, yet hugely powerful in helping you feel clear, happy and supported in your spiritual growth. She is magical. She helps you bring your spiritual practice into all you do!
~
Maci Matarazzo, The Love Advantage
Stacia's ability to be real and accessible is why I took the Intuitive Training Program.  The tools are applicable to everyday life and so helpful – this is not crystal-ball-psychic-stuff! Recently, during a traumatic event with my family, I felt all the emotions you can imagine, including helpless. And then I used the tools Stacia teaches. I instantly felt calm, connected, and able to keep myself together in a way that had previously been hard for me!  I have no idea what I would've done without those tools. This woo woo stuff works!"
~
Rebecca Peterson, Sacred Breaths
Book a private session with Stacia!
All personal sessions may include clairvoyant reading, energy healing and personalized intuitive meditation techniques that will leave the you feeling empowered with tools to create change within your life as soon as the session has ended.
$249 ~ 1-hour session
[learn_press_profile]